Burleigh Heads is a beautiful and iconic location on the Gold Coast, so it makes sense that the population continues to grow; as the population grows, so does competition for local business, but so does the opportunity. By engaging with Devpro, you can ensure your Burleigh Heads based business has the right digital solution to assist and aid with growing your business.
We build the best digital solution for our customers, in partnership with our customers. Our team of skilled analysts and developers work with you to tailor your software solution, so it works with your business and not against it.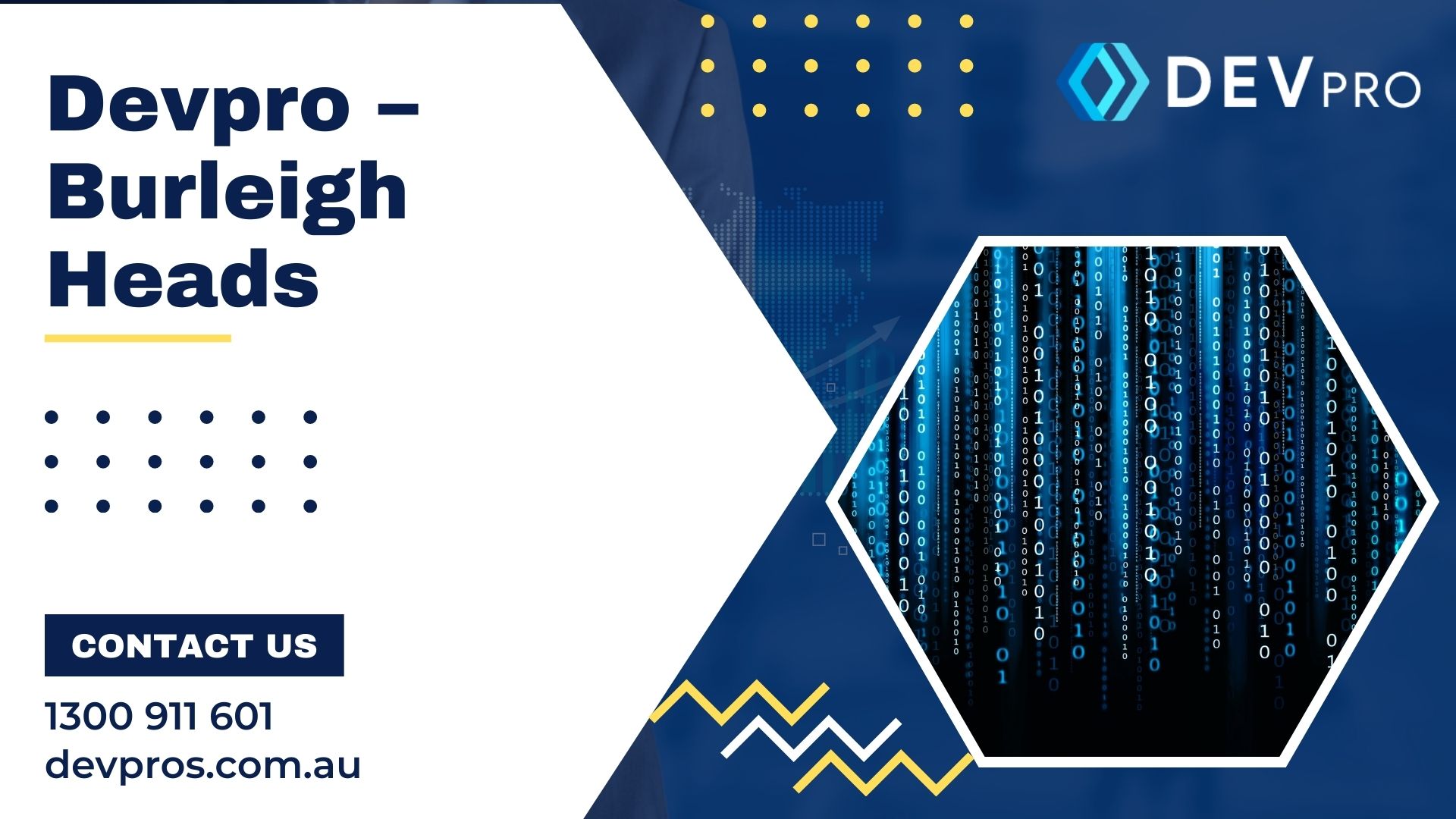 Custom Software Development
Devpro is the leading software development team in Burleigh Heads and across the Gold Coast; producing meaningful software solutions means our customers can overcome changes and carve out a plan for growth within their business.
Custom software development means that your digital asset will work for your business. 
Custom Application Development
Whether you need an app or an ERP developed to help grow your Burleigh Heads business, we can try and automate your processes and remove the time consuming daily tasks out of your day.
Software Consultants
Your Burleigh business can benefit from a consultation from Devpro, by customising a software solution. We work with you to provide software that aligns with your business and your needs.
Web Applications
Making your dream code! If you have an idea that you need brought to life, our coding experts can take your concept and turn it into a reality. Web applications need to be functional, intuitive, and quick; our team work together to ensure your vision, branding, and business are at the centre of everything we do.
Mobile Applications
Getting your Burleigh business in the palm of your customer's hand has never been easier than with a mobile application from Devpro.
Let us assist you with bringing your brand, your ideas, and your business offering to life, and be in your customers homes, businesses, and hands at all times.
Systems Integration
Using off the shelf software can often mean that you don't get one package that can do it all, over time your business systems can become disjointed and arduous, that's why engaging with the team at Devpro means we can integrate your systems and help you work smarter and more efficiently. 
SharePoint
Sharing information and storing data in a shared location has never been easier and more effective, SharePoint has been revolutionary in bringing organisations together no matter where they are.
Sharing data in your Burleigh Heads office with staff that need to work from home is effortless. Streamline your business systems with our customised SharePoint solutions.
Document Management Specialists
Document management can get more difficult, however, more essential as your business grows; a customised solution from Devpro can ensure your Burleigh Heads business has an effective filing solution with built in functionality, such as E-signing, workflow integration, and much more.
Contact Our Technical Team
If your Burleigh Heads business is in need of a technical health check, talk to the team at Devpro; we can often identify time-consuming processes and streamline them, as well as customising web and app-based solutions to help grow your business. Call 1300 911 601 and speak to our friendly team.