If you are looking for a boutique software development company that is committed to delivering your Ballina business with a tailored solution that will help grow your business, it is time you speak to Devpro.
Businesses that deal with Devpro have recommended us because we don't provide a cookie cutter approach, we design and develop our digital solutions around the needs of our clients.
Not quite sure what digital assets you need? Talk to the team at Devpro, tell us what your goals are, let us learn about your business and your business direction, and we can formulate a clear and concise path to success.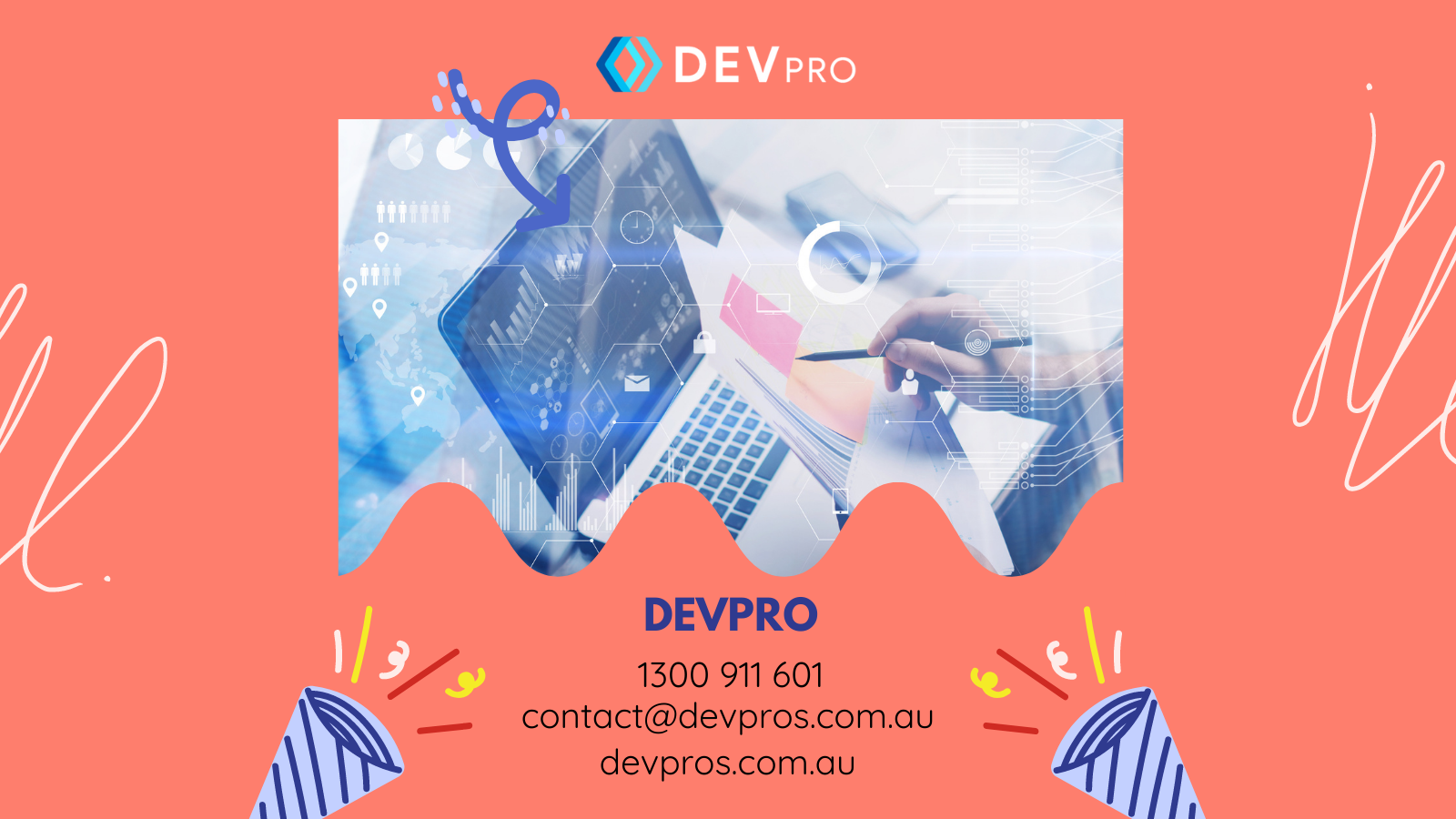 Custom Software Development for your Ballina Business
Not all off-the-shelf software can help your business, in some cases it can hinder it; at Devpro we tailor a customised software package to help grow and manage your business. Let us get to know your business and build the right solution for your Ballina business
Custom Application Development for your Ballina Business
Designing software specifically for your business means that we can customise a solution that is specific to your company goals and objectives. Your Ballina business is unique, we understand that.
Your Ballina Business' Software Consultants
We consult with your business to build scalable software strategies that align with your company needs and goals.
If you need an end-to-end digital solution that meets the challenges of your business, then call Devpro.
Web Applications for your Ballina Business
Web applications are computer programs that utilise web browsers and web technology to help your business perform tasks and work over the internet. Utilise tailored technology to assist your Ballina business.
Mobile Applications to Assist your Ballina Business
In a world where we have technology at our fingertips, many businesses can grow exponentially with the use of customised web applications, including spreadsheets, online forms, shopping carts, and much more. Devpro can tailor web applications to improve your business.
Systems Integrations for your Ballina Business
Devpro can integrate your systems to improve efficiency and save your company time and money.
Tailored to meet the needs of our customer's businesses, we build digital assets that grow with your business.
Sharepoint; Working Together, Even When You're Apart
Whether you are working in Ballina, or you need to work from home, your Sharepoint will give employees access to information no matter where they are. Work together, even when you're apart.
Your Ballina Document Management Specialists
Document management that is designed around making your business more efficient will bring together all your information and allow you to run your business more effectively.
Get the Right Digital Assets to Grow Your Business
Devpro is your trusted software development team; take your business to the next level with digital assets that are tailored to your needs and goals.
Call 1300 911 601 and speak to your specialised team of professionals that are here to assist you.